Mobile Marketing
Mobile Marketing

Over 50% of online searches for LOCAL Businesses are done using a Mobile Device!
That's a lot of people that may be searching for what you offer BUT they CAN"T find you…
If people search for your business online using their Mobile phones, and th

ey don't find your Mobile optimized website, you are in trouble!




2) People tend to quickly flee from sites that aren't Mobile friendly – and usually goes to your competitor– who does have a Mobile friendly site.
You need to put your information at your customers fingertips- by having a mobile site and taking advantage of mobile marketing campaigns.
This way you can market to those already waiting for your special offers, coupons, discounts – fast and easy- with a tool they carry with them all the time- their mobile phones!
3) We can show you how to take advantage of the "mobile wave" that is taking over the internet as we know it- Your new Mobile Site could look like this: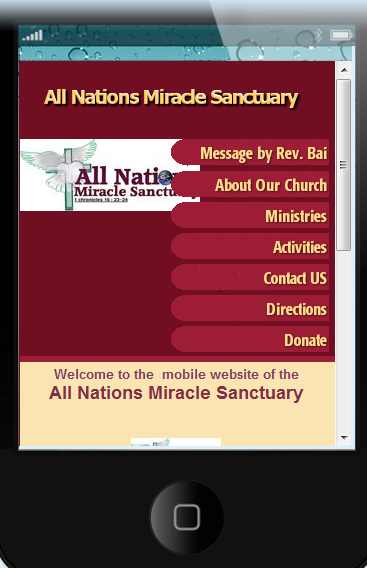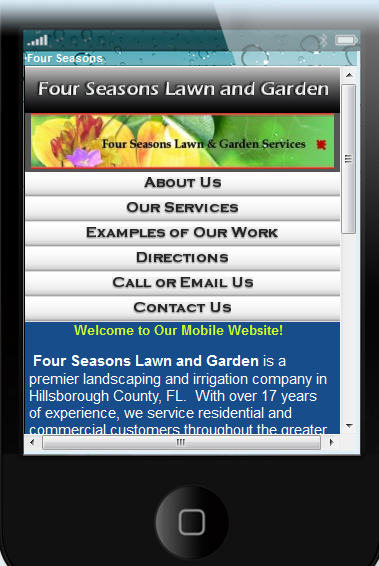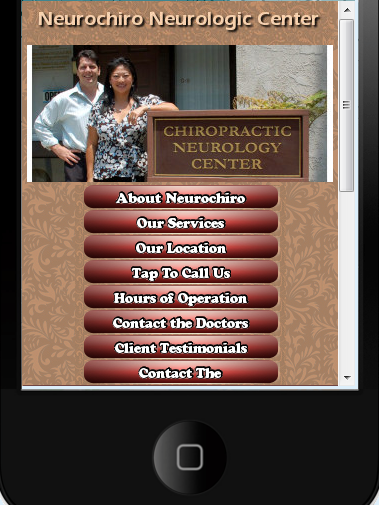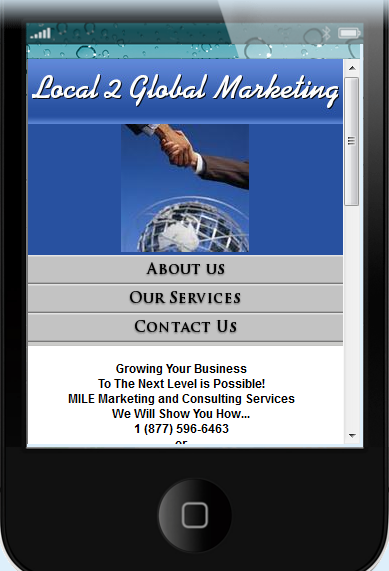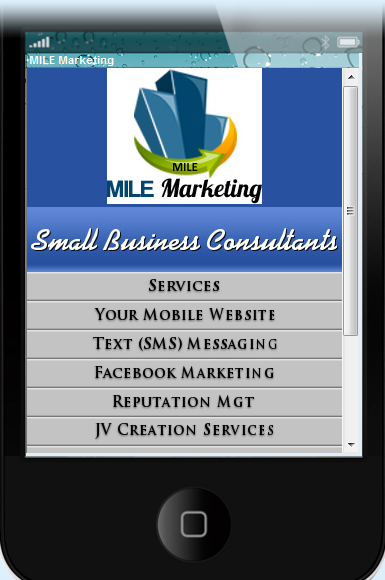 (You can view MILE's Mobile Portfolio by clicking here)
(Or visit http://MobiDemo.com from your smart-phone)

Independent studies show that 40-50% of small businesses still do not have a website. And over 90% of all small businesses do not have a mobile website, yet.
If you don't have a professional website that attracts online customers, you are probably leaving a lot of money on the table. So it is something that you should create as soon as possible- and we can help you build one than can serve as your online marketing portal for your business.
Mobile is the future that is already here- Your competitor may already have a mobile site- if so, you are already losing customers since they can't find you… By ignoring mobile search, you're willingly sacrificing business to your competitors.
Therefore, having a mobile friendly site should be one of your marketing priorities in 2012.
Contact us to help you get started.