Customer Reactivation Campaign
Did You Know That It Costs Up To 10X More to Get a New Customer or Client Than to Continue Marketing to Past and Current Customers?
This is a fact that too many small customers forget or don't leverage at all to generate more sales and profits.
Why wouldn't you want to bring past customers or clients or patients back to buy more and refer others to your business?

What else can you do to bring those customers back?

Special Offers

Discounts on new products or services

Bundling products or services with an attractive offer

Adding new products or services to entice past customers to come back


Special events to get past customers to come back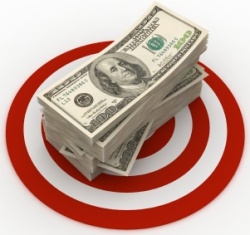 You can use the formula below to estimate how much your past customers/clients/patients are worth to your business:


Would that make a difference in your business?
Let me ask you:
1) How many past (inactive) customers do you have on your list? 100? 500? 1000? 10,000?
2) Can you estimate your Gross Sales using the example above but using your own numbers?
Once you calculate your own total, decide how soon you want to start attracting those customers and transforming your business.
As you can see, Your past customers list is a "goldmine" for your business.
Use this asset to grow your business faster and easier than you ever imagined!
Just let us know if you are ready to "mine this goldmine".
Our Past Customer Reactivation Campaign (PCEC) has generated thousands of dollars in sales plus immediate cash flow for our clients who have used this strategy.
So, here is the best opportunity to capitalize on the time and money you've already invested in attracting those customers in the first place. Now is the time to start getting them back to buy more and refer others to your business.
Give us a call at (877) 596-6463 or (410) 357-1811 or email us at Services@MoreIncomeLessEffort.com to find out how our Past Customer Reactivation Campaign (PCRC) can benefit your business.
The sooner you do, the faster you can start enjoying your results…
Contact MILE and let's get started.