Clients' Case Studies
We believe it's NOT enough to "talk" about our services and what MILE can do to help you get more customers and grow your business.

That is why we are sharing some case studies based on actual results from our clients..

Here is one such case study:

How Our Client- a Dentist- Got Hundreds of NEW Patients in Less Than Two Weeks
We know it's hard to get new customers.
It costs serious money if you use traditional advertising (radio, TV, newspaper, magazine, and Yellow Pages ads) or online advertising (paid ads on Google, Bing, banner ads, etc.)
But we are not traditional marketers…
At MILE we use "what's working now" to get results for our clients as fast as possible.
And the results we get show what we've done for our clients and what we can do for your business.
Case Study- Our Client – A Dentist
Background- He created a beautiful Report/Magazine to distribute in specific businesses in his local area. Even though this report was beautiful, it was expensive to create and distribute yet resulted in minimum interest and NO prospects.
He was also using local mailers with a coupon and still hardly any results. He did have a Facebook Page but few Fans and not much activity on his page.

MILE's Solution – We created a specific limited offer to attract a maximum of 100 new patients to the practice. The offer was for a specific service and for a limited time with zero upfront cost to our client.
Campaign Results
A) Our client got their 100 NEW patients in less than two weeks. This resulted in an immediate cash flow of thousands of dollars to his practice plus an additional 100 new patients they can now offer other services to – now and in the future.
B) We also helped them create a system to capture patients email and mobile phone number so they can market to again plus help them bring in referrals.
C) Implemented a system (using proprietary tools and software) that helps them get more reviews online and via their Facebook Page almost on autopilot. As a result of this system, they now have a constant influx of new customers who trust their services based on the recommendations from current and past patients that posted reviews both online and on Facebook
D) Now he has almost zero advertising expense.
Conclusion – Our client is more than happy and has recommended our services to other business owners that he knows could benefit from additional new customers. Plus he continues to use the systems we implemented to get additional new patients and to stay in touch and follow up with his patients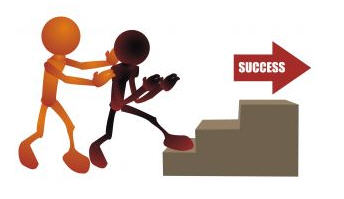 Your turn – As you can see, getting real and fast results is possible.
You just need to know where to find the help you need to get the results you want.
Take advantage of our Free Business Analysis Strategy Session and we will be happy to share some ideas to get you new customers and bring back past customers/clients/patients fast and easy.
There is no cost for this strategy session and any obligation or commitment to use MILE's services after we talk.
But I'm pretty sure you will want to…
Request your Free Business Analysis Strategy Session to get started.
Now is your turn… You may want to get a hold of us before your competitor does…