J V Consulting
Using Joint Ventures to Grow Your Business
A joint venture is the process of entering into a licensing agreement to mutually benefit from on a short-term (or long- term) business relationship.
In simple terms, a joint venture is where two or more businesses/people combine their "assets" to create a better result for both sides.

It doesn't take much to realize how powerful joint ventures really are. Good JVs are always about figuring out what "assets" you have and who can help you complete the total connection you need for everyone to win (yourself, your JV partner, your customers).
The reality is that most businesses can benefit from JV relationships in order to grow their business faster and easier.
It is a very simple concept, but you need to know how to apply it in order to get the real benefits (and avoid possible pitfalls) from the relationship.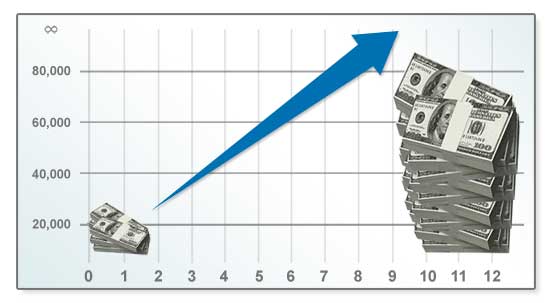 Think about these possibilities:

1) You can tap into a business with a large list of targeted customers and market your own products to their list of buyers.
2) If you have a large list of buyers, you could market other related products from a JV partner in exchange for a % of the profits
3) Use joint ventures to build a large, responsive list of highly qualified prospects like clock work.
4) JV with other business owners to create product bundles to market to each others lists.
5) JV for product/service creation
6) JV to expand to other geographical markets.
And more…

Realize that these are just some of the many ways you can benefit from JV relationships to grow your business. We know of many more ways…
So,
If you have a product and are looking for additional ways to market it, or

If you have a large list of buyers/subscribers and would like to add some additional profit streams by marketing related products or services, or
If you are looking to grow your list of buyers, or
If you have knowledge, you can combine that knowledge with someone with the expertise for creating products and marketing them
You can create long-term deals where everybody wins. JVs are the quickest way to make money in your business. They can also be one of the longest term methods to grow your business, especially if you select the right partner to work with…
Setting up a JV arrangement is easy, if you know how.
MILE will help you find other related products or services you could offer to your current and past customers and create business relationships to bring these new products or services that you can market with very little cost and effort on your part.
We can even broker new business relationships or joint ventures that you can take advantage of in providing those new products or services that you can market to your list of customers.
The sooner you get started, the faster you can benefit from a JV relationship that we will help create for you.
Contact MILE at your earliest convenience to discuss how we can help. We will help you find "the perfect fit" for your business needs.