Creating Facebook Ads Campaigns
Marketing with Facebook Ads
There is a new "boss" in town that is helping a lot of businesses get more prospects and sales – if you leverage its possibilities.
Because now we have a way to target prospects and share our message, offer, promotions, coupons, etc. in ways that were not possible just a few years ago.
Facebook Marketing

Using Facebook for your marketing will allow you to reach your audience in a new interactive way in a place they are already spending a significant portion of their time online. Marketing via Facebook is a great way to create the ripple effect with your marketing efforts as you can target your best prospects literally for pennies on the dollar.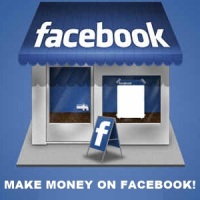 If you are not using it yet, now is the best time to get started because Facebook Traffic is:
Easy to target and track

Measurable

Repeatable

Controllable

Scalable

No wonder so many of our clients are taking advantage of ad campaigns via Facebook to:
1) Attract more leads
2) Offer a special promotion- offer, coupon, event to generate sales fast
When done correctly, Facebook Marketing is one of the fastest, most profitable ways to grow any business (as long as you have a marketing funnel in-place to convert all the traffic).
Of course, how you target your traffic online drastically affects how much money, if any, you make. This includes getting very targeted traffic from Facebook.
Facebook As A Marketing Channel
Any place your prospects spend time and look for information has the potential to be a strong marketing channel for your business.
Facebook is no different.
However, translating that potential into tangible results takes strategic planning, lots of research, precise targeting and solid execution.
And this is what we help you do by creating a specific and unique "audience of prospects" that you can market to, an ad that attracts viewers plus an offer that they can't resist you will be able to reach potential clients, customers or patients for literally pennies on the dollar!
Remember, your clients, customers or patients are already there. Might as well "approach" them with an offer they won't be able to resist plus share with all their friends.
If you are ready to use this marketing goldmine called Facebook…
This is what we can do for you to attract a lot more targeted people to your offer:
Create a "target audience" within Facebook for Client to market client's product/service/special offer/coupon/event to that target audience via Facebook

You specify criteria to follow for creating such "target audience": prospect's age, gender, city(ies), zip code(s), interests, and overall campaign goal (get more fans, get more leads, sell product or service via special offer, etc.)

Create and Client will approve the ad to be used in the campaign

Manage and track ad's performance



In addition, we will:
Make changes to the "target audience" if needed in order to get better results

Tweak the ad to improve results based on Client's overall campaign goal as per (2) above.

Track results and report to Client on a weekly basis
What You Get:
You get a unique "audience" of targeted people interested in what you offer and a way to present your special offer, coupon, promotion or event to them for literally pennies on the dollar.
This is what I call a "win-win-win proposition!

Remember "Likes" equal money only If you get the right "Likes" that you can engage with, share information & your message plus market to by sharing your special offer, coupon or promotion that they can take advantage of and share with others.
Contact us to get started using Facebook Marketing ad campaigns… before your competitor does.