Interactive Lead Generation for Chiropractors
Your New Interactive Lead Generation Website
If your current website is NOT generating leads for you maybe is because it wasn't created for that purpose!
Yes you may have paid thousands of dollars to get your website in order to create your online presence but that website is probably not doing anything for you!
Here is an example of what our chiropractor clients are using to attract a lot more patients almost on autopilot
Interactive Lead Generation Website for Chiropractors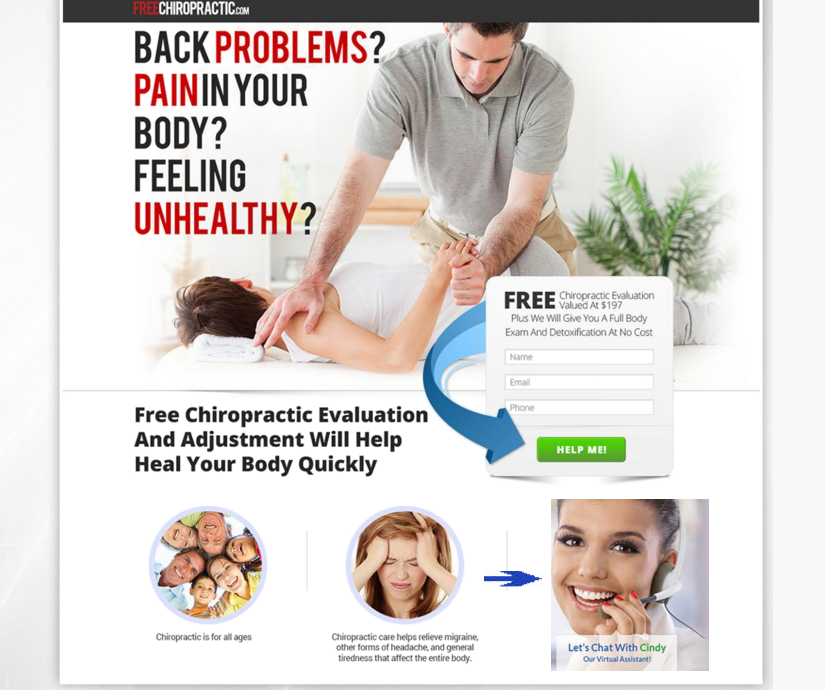 Compare this lead generation sample site to your current website.
Can you see why an Interactive Lead Generation website, branded to you and your business will help:
1) ATTRACT more prospects that you will have a chance to communicate with,
2) Make it easy for site visitors to take advantage of your free offer and "check out" your services

3) Prospects communicate with your staff directly from your website
3) People who will become your patients and can also refer others to use your services
4) Create your own "brand" that prospects and patients will recognize
We can create your new design, brand it for your practice and set everything up for you in no time.
Just contact us or give us a call at (877) 596-6463 or (410) 357-1811 so we can show how to get your new Interactive Lead Generation website to help you attract more prospects that will choose you and become your new patients.