Are You Still Looking for More New Patients?
If so, I have great news for you.
Yes, we all know that Facebook is all the rage these days. And there is a reason for that

The thing is that there's no doubt that if you aren't using Facebook as part of your marketing strategy… you are missing out on the best opportunity right now to attract a lot more people to use your services.
But what you're about to learn will open your eyes about the possibilities of using Facebook Ad Campaigns to grow your practice.
Right now there are 802 Million active users on Facebook.
Don't you think that a lot of your potential new patients are already there- and maybe, just maybe they would like to take advantage of your special offer or coupon to try your services?
I know they are…
Our clients that are already promoting a special offer to their "specific target audience" (that we created for them) are proof that it does work.
This takes your targeting to a whole other level than you've been able to get to before.
We can literally finds "buyers" for you by looking for their interests, demographics, income levels, even where they live and much more!
Now you can search out prospects that are already looking for what you're selling!
What's even better is that you can market to these targeted prospects for literally "pennies on the dollar".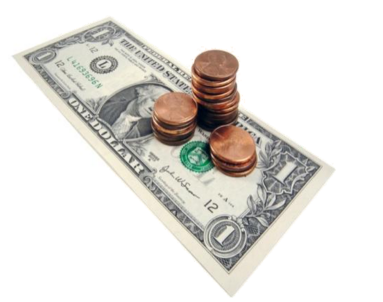 If you are using local mailers, Groupon or Living Social deals to get more patients, you know that:
You are sending your offers to "anybody" out there that happens to see the deal or get the mailer with all the other offers mailed to them at the same time.

It is costing you a lot to attract those people. If you are using Groupon or Living Social deals you are discounting your services a lot just to get them in the door PLUS sharing 50% or more of the sales with them! (How much is this really "costing you"?).
And if you are paying ValPak or MoneyMailer you are paying the service providers upfront to send your coupons out to the same people every week or month and see if someone will look at it and decide they want to give your services a try. (How is that working for you?)
What if we could
1- — Put together a specific group of people in your local area that has shown an interest in using your services?
2- – Promote a special offer or coupon directly to these people so they can call and make an appointment to use you services?
3- – Present your offer to them again and again- daily if you want- so you get a lot more of them to take you up on your offer?
4- – Target different people at different times to see your special promotion?
5- – Get you ads to only appear to people that want the kind of services you offer?
6- – Actually "find" the best prospects for you and actually help you put your message in front of them for literally pennies o the dollar?
And last but not least…
What if I could show you how many people we can target that could be interested in using your services?

What if I did that for FREE so you can decide if you want to start advertising to them?
Because I can show you what a great opportunity you have to get a lot more new patients really fast and easy!
In fact this is what I'll do for you:
I will create a "target audience" for you and show you the numbers so you can decide if it would be worth investing a little on a Facebook Ads campaign to help you attract a lot more people to use your services.
All you have to do is email me at Services@MoreIncomeLessEffort.com or call me at (877) 596-6463 telling me you are interested and want to find out the size of your "target audience". (No risk, no obligation.)
We will get back to you with your information and go from there.
You might end up pleasantly surprised once you find out how many people you can target with your special promotion to get them excited about "checking out your services" while YOU keep all the profits – NOT Living Social or Groupon.
Now is the best time to get started…because this is beyond powerful!
Please note: We will respond on a strictly first-come, first-served basis. If you want your information ASAP, just contact us as soon as you can.
Also, we are NOT talking about using Social Media to get more fans or Likes.
We are talking about you being able to advertise your services to targeted prospects that are on Facebook.
Right now Facebook is a fertile ground for any business that wants to start getting traffic and promoting a special offer or coupon to get more people to try their services.
Call us at (877) 596-6463 or email us at Services@MoreIncomeLessEffort.com to get your "target audience" information.

Comments are closed.