Niche Targeted List Building Services
If you need more targeted leads for your business…
This is what we offer to help you get targeted leads for you to prospect:

We have developed a way to gather LEADS for different niches and cities in the US and will produce an exclusive list for you based on your specific Niche and City.
(Note: We are NOT providing training, support or anything else with this service. You are getting the CSV (Excel) files with all the information we gather for your specific NICHE and CITY based on the criteria you specify (see items 1-5 below). If you do need additional support or services on how to prospect or contact leads from these lists, let us know as we may be able to help.)
Once you receive your exclusive list, you can contact these leads to offer your product or service with the confidence that you will be reaching targeted leads that will welcome your information.
This is what you get:

The exclusive list we will create for you will give you highly targeted leads for your niche and city based on the criteria you specify when requesting the service.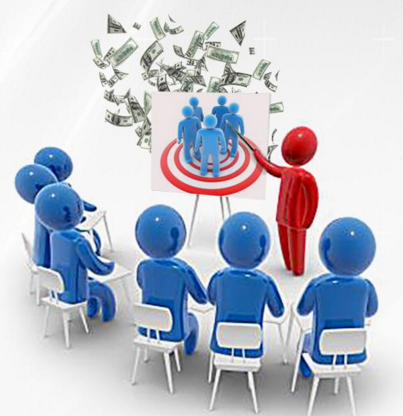 For example:
**One search for Chiropractors advertising on Google for Alexandria, VA produced a targeted list of 38 chiropractors that we are prospecting since they already pay for marketing their business. This means they are already looking to attract new patients to their chiropractic practice and are willing to pay someone for this service.
How long would it take you to produce a similar list that you can contact to offer your product or service to almost immediately?
**Or, you can get a list of Facebook fans UID's in your niche ready to be uploaded to FB to create your custom audience and your Facebook ad as soon as you download your file.
We can create EXCLUSIVE lists based on specific CITY and NICHE for:

1) Businesses advertising on Google= cherry-pick the hottest leads and find the most engaged customers on FB

2) UIDs for business pages, groups or events on Facebook
3) Businesses advertising on YP.com
4) Businesses information on Manta.com
5) Plus FaceBook Pages or Groups of a specific niche that you can message to connect or to promote your services, etc.
All you need to do is tell us the following and we will build an exclusive list for you based on your specific criteria:
1) Your niche and city
2) Type of "source" we will use to build your list as per 1-5 above.
3) If you want multiple lists , which other niche and city and which criteria to use per 1-4 above.
The price for each list is $67.
Just contact us via email at HotTargetedLeads@gmail.com — Subject My List —to request your first list of targeted leads!
Our typical turnaround time is 24 to 48 hours from the time we receive your request.
Also, Contact us if there is a special type of list that we may be able to build for you.
Comments are closed.